ViNyl Products & Ceilings
The new ceiling products are revolutionising the industry. We always look for new products that will be practical and cost saving as a whole. We concentrate to deliver a service that will keep maintenance at its lowest.
ViNyl Products and Ceilings offer the following:
Easy Installation - Low Cost: The easy installation does not require any filler, sandpaper or paint ever. The installation is fast and very cost effective compared to other products in the market. The panels are light weight and bendable that contributes to an easy installation.
Water Resistance: There will be no contraction or expansion in any way with water that comes into contact with VyNiL products.
Low maintenance: Washable with water and soap. No painting necessary...ever!!!.
Insolate: The interlocking panels that have a hollow core are perfect to help insulate any room in all weather conditions. The interlocking system also helps to keep dust from entering through the ceiling.
Fire Retardant: The product will not burn by its self and will not fuel a fire.
Other benefits include: Termite proof, non-corrosive, environmentally friendly, durable.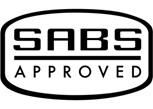 ---